Just a few of our top services PMG has to offer!!!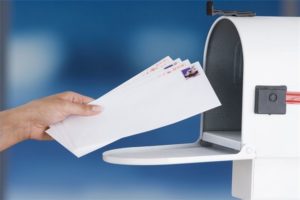 Direct Mail: Our packages provide you with design, print and mailing services, with all the work completed in house. In addition, we offer periodic distributions of your marketing materials until they reach your intended market.
Simply call us for a free marketing consultation, and one of our professional marketing experts will help you generate ideas on gaining new customers, improving existing promotions, and exploring effective promotional methods.
Our team of Promotional experts have a successful track record of fulfilling direct marketing campaigns using design, print and mailing services. Our experienced professionals have dedicated themselves to creating promotions and turning them into profits. Whether you need design, print, or direct mailing for your marketing needs, simply follow the steps below, give us a call and let us know how we can help.
Direct Mail is still one of the top marketing tool to get your name in front of thousands of buyers. Times may change, but good things still remain the same.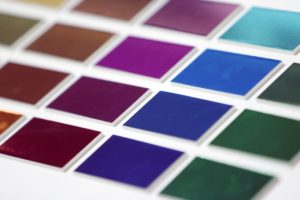 Quick custom printing estimates and price matching give you the assurance that you're getting the lowest print prices possible for each order from ANY commercial printing company in the marketplace. As one of the leading trade printers in the industry, PMG utilizes gang run printing techniques and the very best equipment in the business. Whether you are a graphic designer looking to print business cards, brochures, flyers and banners for your clients or you're a printer looking to offer the broadest range of products possible, we can cover ALL of your wholesale printing needs. See more information under our "Services" tab.
At PMG, we utilize the most modern and innovative equipment and products in the printing industry. We are proud to partner with companies who offer state-of-the-art Heidelberg Offset presses, producing the highest quality, finished products that are also environmentally conscious. As an entirely web-based company – yet one with a personal touch – we focus on assisting consumers and small- and medium-sized businesses with their promotional needs. Ordering online, with the help of our friendly and knowledgeable customer service reps, has never been easier.
Every day, businesses and individuals trust PMG with their promotional needs, reinforcing the PMG's reputation of industry leading quality, top-notch reliability, cost-effective prices, and a wide selection of services. We maintain high standards, excellent customer service and high-quality products. We look forward to assisting you with all your printing, design, and marketing needs.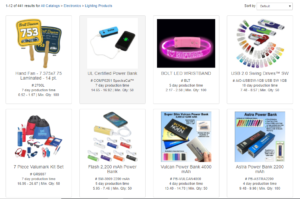 We're always trying to improve our connections with our customers and clients, and there are few more effective ways to do that than with promotional items.
Look at your desk. There's that promotional pen your accounting firm gave you when you first met with them. It's your favorite pen. Consciously or not, you associate the good feelings of "effective" and "does its job well" with that accounting firm every time you use the promo pen. When you give quality logo pens to your customers, they'll associate the quality with your brand.
The pen is probably sitting on top of a promotional notebook you got from your marketing agency. The nice paper and high-quality construction invite you to keep your best creative ideas in that branded notebook. And the agency is top of mind when you do. Custom journals and logo notebooks make fantastic pieces of an executive gift pack, and encourage your customers to be more creative and more organized.
Behind the notebook is a promotional coffee mug you were given by your business coach when you started this company. Every morning to start your day, you clear your head and remind yourself of the lessons she taught you while you literally hold her brand in your hand. Giving coffee mugs with your logo to your clients puts your brand on their desk every day. Promo products create connections between your brand and your customers. Give them the right branded products, from promotional office items to custom t-shirts and custom logo hats, and your clients will keep them for a long time, making impressions every day.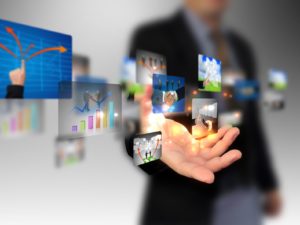 We have developed over 180 projects covering .net, PHP, WordPress, iOS and Android development. We constantly consolidate our experience to build world class frameworks and products for our clients. PMG Technology develops and delivers comprehensive solutions utilizing the full range of Microsoft .Net technologies and Drupal 7(PHP 5) web application development. We have expertise in delivering rich, interactive and high performance browser-based applications. Weuse JQUERY, XHTML, CSS, JavaScript and AJAX for client custom programming in our web applications.
Our projects are delivered against a step by step process that is well documented and this is the closely tracked by Quality Manager as well as Project Manager. There are standard procedures and templates that support various sections of the development process. The key steps include design sign-off, database design, sprint by sprint execution as per scrum methodology, briefing session, design verification, acceptance criteria, TECH audit, validation and UX audit.
WordPress themes are attractive and flexible. There is a large collection of themes and plugins to provide a head-start in project development. PMG Technology Services team often writes custom plugins in MVC style to achieve external API integration and custom client requirements in the projects. The CMS portion of WordPress comes with every friendly user interface and all custom code is built as plugins using object oriented coding in MVC pattern.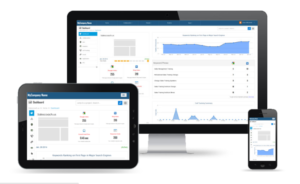 SEO Audit Reports: When you subscribe to PMG Platform, you will be able to generate free
SEO reports for all your clients. You can generate unlimited SEO Audit Reports.
Domain Strength: We check the strength of your domain using metrics such as Domain Age & Expiry, number of pages indexed by Google and Bing.
On page Optimization: This part of the Audit Report checks various factors like Meta Tags, Word count & density etc. for your home page.
Off Page Optimization: We analyse backlinks to your website. We use backlink intelligence tools like SEOMoz and ahrefs metrics to audit your website's Off Page Optimization.
Readability & Conversion: This part of SEO Audit checks for the presence of Contact or Conversion form and audits the readability of your website content using 3 most popular readability formulas.
Social Engagement: Social signals are becoming more important as part of search engine's ranking algorithm. This section checks Social bookmarking, Social Sharing and Social presence for your website. Apart from Facebook and Twitter we also check for Google +1 social signals.
Competition Analysis: Analysis of how your website compares with 3 other competitors. This includes comparison of MozRank, AC Rank, backlinks numbers across SEOMoz and ahref Metrics.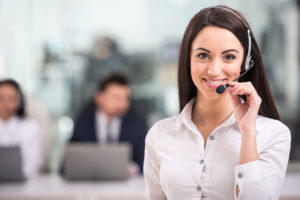 Siarum consolidates all your business tools into one single platform. Sales, marketing, HR, payroll, accounts receivable, recruiting, communications, email, cloud security and text just to name a few. Your able to eliminate multiple vendors and combine your entire company operations in one place. When you communicate with clients, you will generally get a phone call, text or an email. Siarum Intelligent Communications Software will organize these communications and store the data in your clients profile. Every call, text and email is recorded and Siarum allows you to access these conversations in real-time whenever your need it. With our outlook email and calendar integration, Siarum will become your inbox. Siarum is intelligent enough to route an email from a client right into their activity log. Siarum automates this process to help shorten the sales cycle.
From cost savings to increased mobility, Siarum Ring helps businesses immediately and for the long-term. Hosted Voice can lower voice communications costs, improve team collaboration, and free up IT resources. Plus, your business will be able to scale more rapidly than ever before with Siarum workflow tools.
Create Your Application
Create an manage your own application or landing page with your branding. Edit your application at any time in seconds.
Create Your Jobs
With AppMAX's easy to use job editor you now can create a single job and assign it to any location you want throughout the US and Canada. Create hundreds of jobs in a matter of minutes and post them to hundreds of Job Boards.
Post Your jobs
Once your jobs are created, now you can post them to job boards like InDeed, SimpyHired, CareerBuilder or any other job board you wish. You can even post your jobs to your Facebook, Twitter and LinkUp accounts all with a single click.
Track Your Applicants
After you post your jobs, track all your applicant information through our unique AppMAX dashboard. You now have the ability to track the source of the applicant from the first contact all the way through the hiring process and even through orientation. Our system will even sync with many payroll services. Which makes for very easy on-boarding.
Stay In Touch
With AppMAX Automate now you can instantly connect with any applicant you miss. AppMAX Automate allows you to set up emails to respond automatically if a candidate comes back to your web site, a landing page or contact you direct.
Frequently Asked Questions
It's finally happened: After doing your research, sorting through hundreds of web sites, looking at the details of several Applicant Tracking Systems and meeting with top executives, you've gotten the go-ahead to buy that new applicant tracking system (ATS) software your HR team desperately needs.
If you're successful, your new system will be a perfect fit, saving you and your department wasted time, lost applications and interview-scheduling headaches. But if you choose poorly, your new system could lead to frustrated applicants, recruiters and managers.
That's why AppMAX was developed. We contacted many of your peers and had them make out lists of pain points you face every day with your current ATS. With the guidance of the people who will be using the system, and not just what a developer wants to build, we were able to develop AppMAX like no other ATS has been developed. We have added features which combines several systems into one so Marketing, Sales, Recruiting, Administration and On-Boarding departments all work from the same system. Eliminating multiple files many companies have to keep up with for one candidate.
Will the system help you find the applicants you're seeking?
Not all workers are created equal, nor are the ATS systems that can help you recruit them. Because of this, knowing who your ideal applicants are and what sites they prefer to visit most can help guide your purchase decision.
For example, are your ideal applicants active on Twitter, LinkedIn or Facebook? AppMAX has job-posting integration for all three sites.  Are you posting to many job boards? AppMAX lets you post to any site you want and track your results in real-time. Helping you make better and more cost effective marketing decisions. You know what works and what doesn't in terms of your recruiting strategy.
Will this system fit your business needs five years from now?
It can be difficult enough to predict where your business (and thus talent pool) will be in five months—let alone five years. But it's important to forecast a few years ahead so you can find a system that you'll grow into, instead of one you'll quickly grow out of.
That's why we built AppMAX as a cloud based SAAS. We understand that technology and your hiring needs are constantly changing. So we are continually adding new features to help your team be as efficient as they can possibly be.
Which features do you actually need?
With AppMAX you are able to turn on or off any feature you like at any time. We understand that not all companies will need all the AppMAX features. So you are in full control of what staff members have access to what functions.
Does AppMAX provide high quality support?
Because software implementation and usage rarely goes as planned, having high-quality support should be a big factor in determining what ATS system you choose. AppMAX support staff is always ready to help guide you through the system with chat, email or phone support. We even have a library of training videos to help you better understand how the system works. These videos are accessible right from the dashboard.
"AppMAX 360 makes managing and tracking my clients job listings easy. What once was a lengthy, complicated and time consuming process is now a quick and simple way to manage and post my clients job listings to multiple job site aggregators. I can now post jobs to and track response from sites like: SimplyHired, Facebook, Craigslist and Twitter as well as many of the top driver recruiting websites in the industry..with just the click of a button."
Sherry Hazelett
"An extraordinarily efficient system for managing your digital advertising, and tracking results in real time. JobMAX and AppMAX is like nothing in the market. Very easy to use and the support you get from PMG Staff is the best you will find."
Francis Hare
"Before we started using AppMAX/JobMAX 360 we had no way to accurately track our sources from job boards or phone calls. Now that we have been on JobMAX for over 1 year we can tell exactly which job boards and advertising sources are performing. JobMAX is a life saver."
Kim Coleson
Don't Be Shy
Drop us a line anytime, and one of our customer service reps will respond to you as soon as possible