Direct Mail Marketing That Works
GENERATE MORE BUSINESS WITH A Direct Mailed POSTCARD or BROCHURE.
Specializing in NON-PROFIT Mailers!!!
Direct Mail Services
Experience the satisfaction of your direct mail being designed, printed and addressed by one reliable source. When the demands are high and the deadlines are tight, we provide a peace of mind and do whatever it takes to deliver your job right, — on time and — without any excuses. Not just another print and mail house, PMG Print & Marketing cares about the quality and results of your marketing. Whether its postcards, brochures, newsletters or mailing lists, we can design, print and mail your marketing materials – in one phone call. Provide us with the details and we will create a winning direct mail marketing campaign that gets results!
Working with PMG has been a blessing. Jimmie Hale Mission has been working with PMG for over 10 years, and we are now going through a re-branding phase, We are re-branding Royal Pines, Jessie's Place and JHM. Mark has helped every step of the way. Outstanding customer service from PMG Marketing.
PMG has been handling all my mailings for the past 10 years. When I submit a project I know it will be done fast and acurate. The turn around time is amazing. PMG handles everything from the mailing list to deisgn to mailing. A true one stop shop.
We started wrorking with PMG earlier this year and our dontation have increased significantly since we did. Their desing team is top notch and the fast turn arounds allows us to get the mail ini the homes faster. Great direct mail company.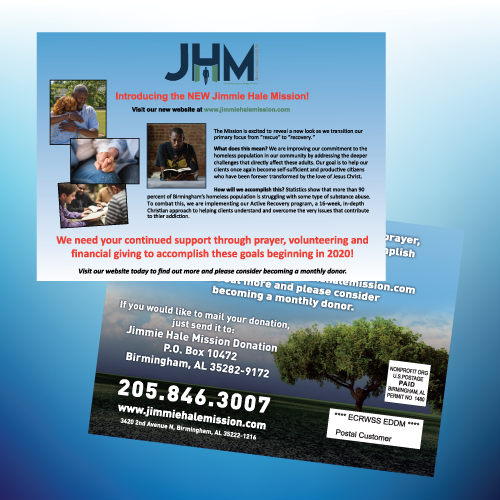 Postcard Campaigns
Generate more business with a postcard campaign.
Direct Mail Plan
Get a FREE No Obligation Direct Mail Marketing Plan designed speciffically for your business.
Many sizes to choose
4 x 6, 4.25 x 6, 5 x 7, 6 x 9, 6 x 11 and many more sizes to choose from.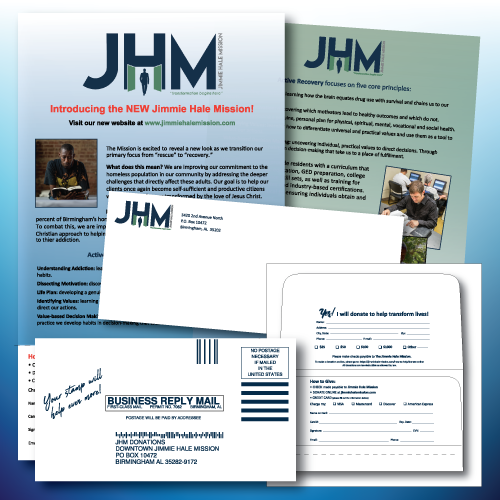 Concerts & Venues
Use letter mailers to promote all types of events
Weddings
Letter mailers are an excelent way to promote weddings or other events
Company Team Outings
Send letters to employees about upcoming company events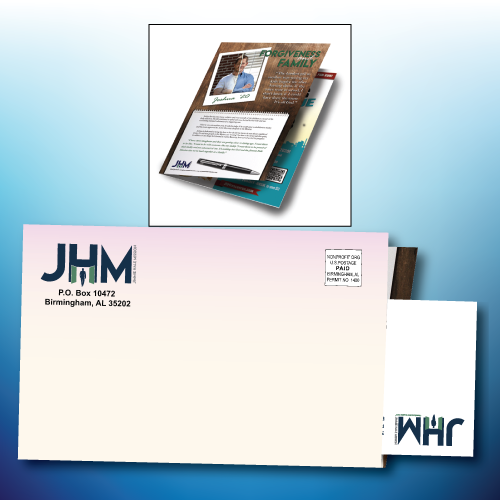 Direct Mail Brochures
Includes everything you need to market your business with brochures: design, mailing list, printing, addressing, postage and delivery to post office.
Fast Turnaround
Fast Turnaround Times – Brochures are printed and mailed 7 to 8 business days after proof approval and list processing.
Brochure Design
One of the biggest keys to success, with direct mail brochures, is to have a design that not only looks good (professional and eye catching) but will also get people to respond.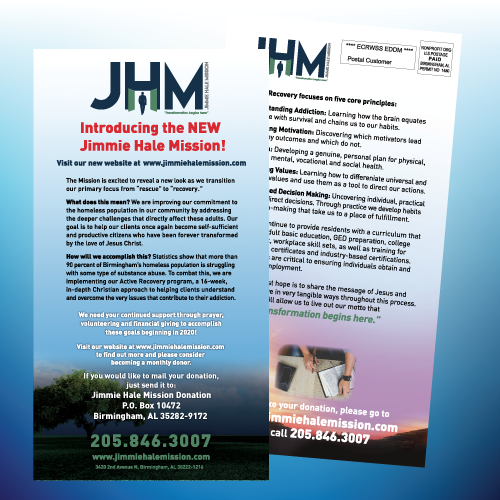 No mailing lists needed
Many companies have to purchase mailing lists to get contact information for a given neighborhood. But with EDDM, that neighborhood's mail carrier will take your business' message directly to each door along their route.
This allows you to focus on the content of your EDDM postcards or other mailers while letting someone else take care of the delivery.
It's cost-effective
EDDM offers small businesses an extremely cost-effective method for advertising their product or service. Simply print an eye-catching brochure, flyer or postcard and send out batches at lower postage rates to gauge how well the campaign is doing, then adjust accordingly. In addition, by targeting your campaign to a more localized area, you can save on mailing costs.
No postal limits
As we indicated earlier, the USPS's EDDM rules allow businesses to send between 200 and 5,000 mailings per ZIP code per day without their own postal permit.
The postal service offers an EDDM permit that makes sure EDDM postcards are not sent out along with other mass mailings.
​
Frequently Asked Questions
Why Use Dirct Mail?
1. Direct Mail is flexible and effective for new acquisition and loyalty strategies
2. The effectiveness of direct mail is measurable and targeted, more so than any other media.
3. Everyone has a mailbox
4. 73% of all people prefer direct mail for new products compared to 18% who prefer email.
Why Direct Mail Works!
1. 83% of all shoppers make their buying decisions before entering the store
2. 64% of all consumers are examining their mail more carefully for promotional offers than 1 year ago.
3. 73% of households either read or scan advertising mail sent to their household
4. Mailed directly to customers, prospects, members, donors…
5. Designed to accomplish the goals of a business or organization
Do Consumers Really Use Direct Mail
79% of all households either read or scan advertising mail pieces sent to the through direct mail.
What is my most imortant part of advertising?
A call to action.
Design your mail piece to move your customer into an active role
• Postcards can become their own coupon or ticket
• Include coupons or tickets in letters and flats
• Include links or specific customer codes that can activate special
offers on your website, specifically
Get a Free Quote -or- Ask a Question