AppMAX Benefits
Benefits of our applicant tracking system (AppMAX) also include analyzing and coordinating recruitment efforts – managing the conceptual structure known as human capital. A corporate career site or company specific job board module may be offered, allowing companies to provide opportunities to internal candidates prior to external recruitment efforts. Candidates may be identified via pre-existing data or through information garnered through other means. This data is typically stored for search and retrieval processes. Some systems have expanded offerings that include off-site encrypted resume and document storage, which are often legally required by equal opportunity employment laws.
Click To Call
Call any applicant right from the AppMAX dashboard with one click.
Click To Text
Click to text any applicant right from the AppMAX dashboard.
Click To Email
Click to email any applicant right from the AppMAX dashboard.
Post You Jobs
Post your jobs to any job board you like with the click of a mouse.
Applicant Tracking
Track you applicants from the first contact all the way through orientation.
Call Recording
Record every call that comes in and use it for recruiter training or legal protection.
Recruiting an employee has never been so easy.
Deliver all your Social Media job posts right from the AppMAX platform. You can also track and edit your posts instantly. Run all your social media advertising campaigns right from the AppMAX dashboard.
Landing Pages
Landing pages are at the heart of lead generation on the web. As a marketer you need to constantly create, test and tweak effective landing pages. With AppMAX you can visually create landing pages with no technical skills in minutes, not days and AB test for the best results.
AppMAX is fully integrated with appointment and task ability. The recruiter has the ability to create appointments with any particular applicant as long as the applicant is associated with the recruiter.
Plan & Execute Marketing Campaigns
Develop targeted marketing activities, objectives and mmessaging. Define success metrics and measure campaign effectiveness (ROI). Identify all inquiries, leads and sales to marketing campaigns.
Email Marketing
Manage and scrub mailing lists based on real-time leads. Create dynamic email templates with AppMAX's Rich-Text HTML Editor. Set up email opt-out process in compliance with CAN-SPAM act. Schedule and send mass email campaigns. Manage drip campaigns (scheduled automatic mailings) using auto-responders for leads and contacts
Automated Reference Check
"AppMAX has the ability to be able to facilitate smooth and fast reference checks. Every applicant can list the reference information and the references submitted by the applicant can be requested for a reference check. This reference check is an inherent ability of the AppMAX system. The reference information provided by a listed reference is then displayed to the recruiter. Recruiter can effortlessly make reference checks for each and every applicant. "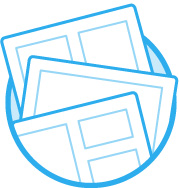 "An added feature that is present in the AppMAX system is to view wish list matches for every active job in the system. The system automates a matching process made between job parameters and applicant wish list parameters. Matches which are successful are displayed as wish list alerts. This feature is handy and useful especially when it comes to accessing wish lists and checking alerts for wish lists."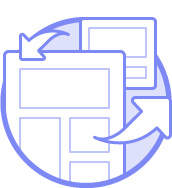 "The TOP 10 list is a recruiter and job specific feature where each recruiter can have his or her list of top 10 candidates for any particular job. The dashboard feature provides an overview of compiled statistics for calls, tasks, appointments and all applicant related activity. The dashboard will also offer a superlative view into the applicant's activity conducted by the recruiter."
Applications & Background Check
"Application information is ported and displayed in the application tab. The recruiter has access to verified background information for every applicant that applies to a job. The recruiter also has an additional ability to be able to access additional information associated with the applicant from the AppMAX screen. Both the screens are accessible from the AppMAX grid. Background information and additional information pertaining to the client can be requested through AppMAX and accessed once the request is processed."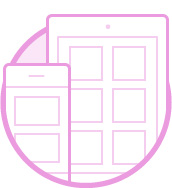 "Build your application pages and display with your own branding and URL. Create your application pages in minutes, not weeks. Our powerful form and page builder lets you create pages without any help from a technical team. This means you can easily build a high-converting landing page, application page or information page in minutes. Then publish to the web in a single click – all without any knowledge of HTML."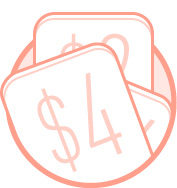 Create Your own Company Job Board
"With AppMAX's unique job creation tool, you now have the ability to create your own job board and display your jobs your website. Segment your jobs by Office, Administration, Sales, Marketing or any position your company has available. Your job locations will be plotted on a map through Google maps and displayed by location. This make it easy for a potential applicant to find tho job they are looking for."
Contact Management
Have a complete view of your applicants, including activity history, recorded calls, customer communications, and internal account discussions. Gain insights from popular social media sites such as Facebook, Twitter, LinkedIn, and YouTube — right within AppMAX.
AppMAX
Recruiting an employee has never been so simply.
JobMAX
Post your jobs to any job board and track results in real-time.
VoiceMAX
Allows you to connect with any applicant right from your dashboard via phone, email or text.
LeadMAX
A true CRM that easily connects your sales team to their clients. Online order processing helps speed up the sales cycle.
Look No Further. Get Started Today